AFTERPAY & LAYBUY AVAILABLE AT CHECKOUT
London is our most coveted medium sized bag yet, featuring a beautifully soft yet structured black calf leather, finished with hand painted oil trimmings and luxurious gold embellishments. Designed for your busy everyday needs, London has a separate central internal compartment that can be ziped up, as well as dedicated space for your phone and keys and handles which fold down for the space conscious.
Dimensions
H25cm x W32 x D12cm
Features
Main zip closure, x1 large internal zip closed pocket, x1 small internal zip pocket, x2 internal open pockets for phone and other accessories, 4 metal feet and a long detachable shoulder strap.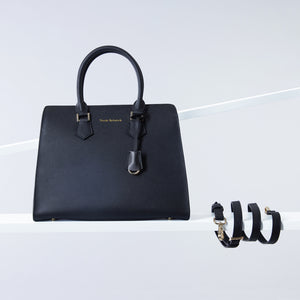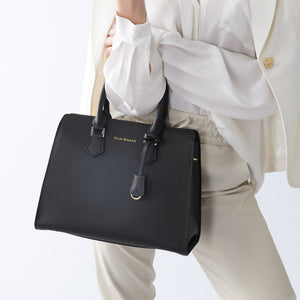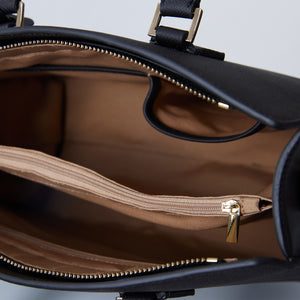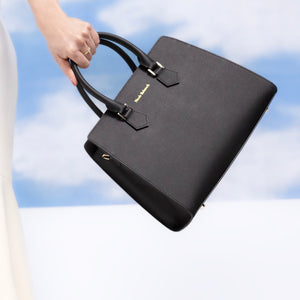 Preface: 'Blue-sky' thinking is conceptualising without the constraints of reality. A realm where anything is possible and the seeds for innovation...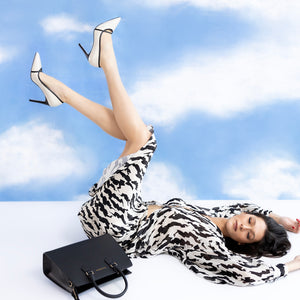 This season I was intent on celebrating the art of what we do. After all, we don't just design beautiful shoes. We embody confidence and self-expr...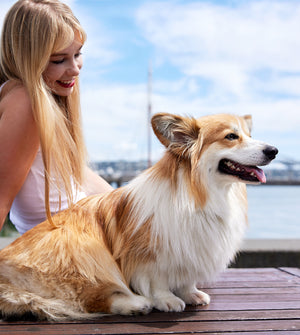 Across history, colour has been used as a way to signal status, emotion, or personality. Different cultures use colours in different ways; one of t...